Part of my series on countering misconceptions in space journalism.
From time to time, one reads of studies promoting the concept of crewed missions to Venus. Usually this crops up as part of the perennial debate about going to the Moon, or Mars, or an asteroid, or a deep space space station, or nowhere at all.
"What about Venus?" cry the sorts of people who would jump into a Mac vs PC argument advocating Solaris while fondling a beard that reaches their knees. Reader, this could be me, except I lack the necessary hair production talent.
The basic idea is that Venus requires slightly less delta-V than Mars to get to, has a much thicker atmosphere, more solar energy, and much more frequent launch windows. Capitalizing on all that was the Soviet Venera program, which launched dozens of orbiters, landers, and balloons to Venus during the 1960s, 1970s and 1980s.
While Mars' surface is a frozen poisonous radioactive airless hellscape, Venus' surface is rocky, volcanic, and a mere 462 C at 93 atmospheres, supercritical CO2 atmosphere with a side of sulfuric acid. This is so hot that future rovers will depend on mechanical computers/cameras/radios, because ordinary computers will melt. Obviously, sending humans to the surface of Venus is a non-starter.
That's okay, say Venus exploration advocate(s), we'll have a giant airship. Somehow we'll perform EDL at 12km/s, deploy something a hundred times the size of the Hindenburg in a couple of minutes, float around for a few months, then drop a Earth Return Vehicle (ERV) the size of a Saturn V off the bottom, light the engines, and return home.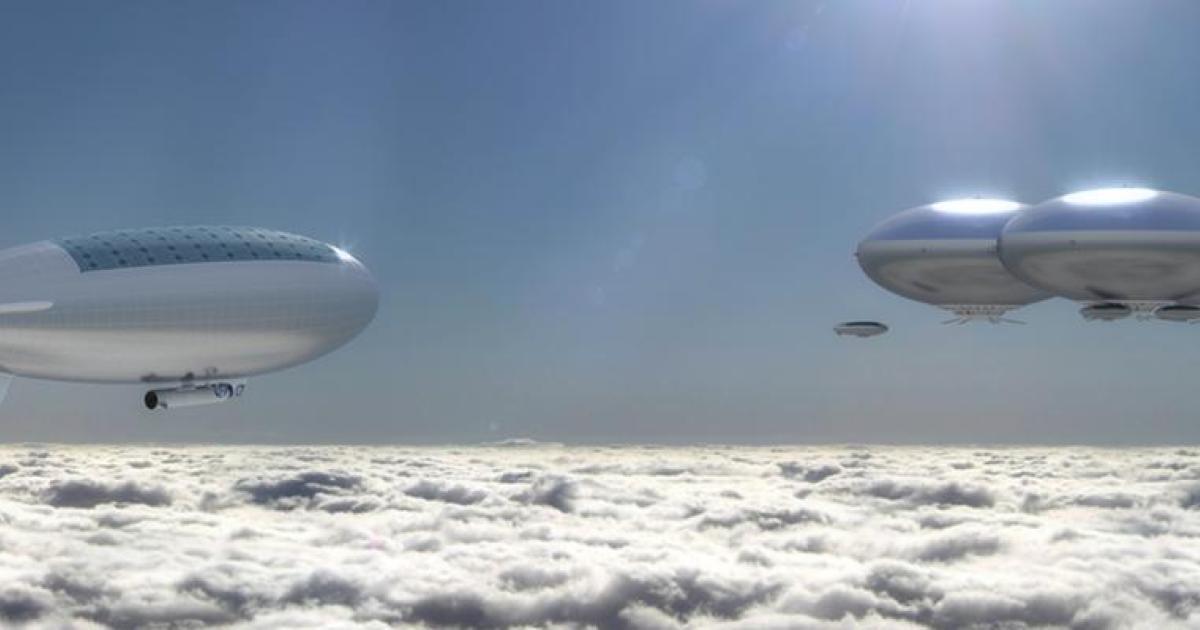 I love this stuff. Let's dig in a bit.
I have a future blog planned on airships, because they're awesome. Let's rebuild the Hindenburg but with mylar, nylon, carbon fiber, and helium. We can put a thousand people on it. It will be slow, crowded, and a human petri dish, just like a cruise ship. It will also be perilous and too far above the ground, like a plane. And awesome!
How will this work on Venus? I have no idea. I think one could make an argument that a pressure-stabilized airship deployed in space could perform entry, descent, and landing (EDL) without substantial heat shielding due to its very low ballistic coefficient. Let's say this is possible. After a 6 month trip to Venus, the crew would then hang out in a small capsule suspended from a giant balloon. Let's hope they like confined spaces.
Inside this balloon, they can drift on Venus' winds around the planet while they wait for the return launch window to line up. From their perch maybe 50 km off the ground, they'll have a great view of the sulfuric acid clouds which, when the balloon gets blown around to the night side of Venus (its days are 117 Earth days long), will rise up and engulf the balloon.
While it is true that Earth-Venus requires slightly less delta-V than Earth-Mars, the reverse is not the case. Venus is nearly the size of Earth. With an escape velocity of 10.36km, the ERV will need to be comparable in size to a Saturn V. Fully fueled, it will weigh about 3000 T, which exceeds the working load of the Hindenburg by only a factor of 300.  This monster rocket will also need to be launched somehow from a balloon about the size of Manhattan. Maybe it can be dropped and then fly to the side?
Bringing a 3000 T ERV from Earth, in addition to the gigaZeppelin, is a big resource drag. Perhaps its mass could be reduced somewhat by synthesizing its oxidizer from the ambient Venusian atmosphere. If the airship lacks the propulsion to remain on the day side of the planet, the chemical plant will require a substantial nuclear reactor to provide power. Further, as the ERV's tanks are filled, the airship will somehow have to generate more lift (thousands of tonnes more) to remain buoyant. Lifting gasses can't be synthesized from ambient CO2 atmosphere, so we'd better make sure we bring enough helium to last the entire mission.
I've spent years pondering the head-scratching difficulty of getting humans to and from Mars, building cities there, and solving problems. I think it's possible.
A human exploration mission to Venus is in another category entirely, and all to get a crew of two from a monotonous space flight to a monotonous balloon flight to a monotonous space flight home. All it requires is about a thousand times the mass relative to a Mars mission, and a generous handful of technical miracles.